Missed Comic-Con this year? No worries, because Tested.com has 800+ cosplay images to share
Tested.com post over 800 cosplay photos from SDCC! Awesomeness awaits inside!
Published Mon, Jul 22 2013 11:11 AM CDT
|
Updated Tue, Nov 3 2020 12:21 PM CST
I have been to CES, Dragoncon, The Southeast Linux Festival, the WPPI Expo, and many other conventions over the years, but the one that has managed to evade me is the San Diego Comic-Con. SDCC is the mecca for geeks of all flavors--especially comic book fans--but over the years, it has become the premier showcase for cosplay fans to gather and live their dream of being their favorite superhero.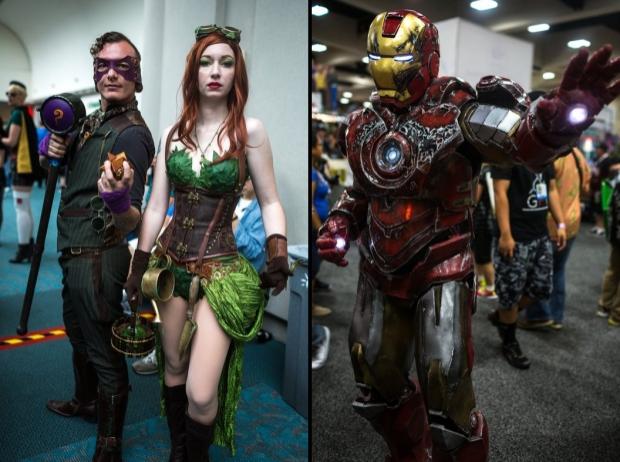 I won't pretend and say that I want to go for the comic books; my entire motive to attend is to see all of the fantastic makers who have spent hundreds and thousands of hours designing and building their costumes from scratch. One of my biggest guilty pleasures is browsing the hundreds of galleries that pop up from Comic-Con every year. Fortunately for me and you, this year Tested's Norm Chan has posted a full gallery of over 800 cosplay photos that he took during SDCC.
The gallery contains some of the best cosplay I have ever seen and I am so pumped up that I am making it my goal to attend SDCC next year come hell or high water. Head over to link #2 and check out the full gallery and if you spot someone you know, send an email to Norm letting him know the person's name and include the image number as he is trying to name everyone pictured in the gallery. The images above are provided courtesy of Tested.com
Related Tags