2013 Samsung SSD Global Summit - PCIe based m.2 SSDs are close, benchmarks inside
Get a first-hand look at early Samsung PCIe m.2 NGFF SSD benchmarks from Seoul event.
Published Fri, Jul 19 2013 2:15 AM CDT
|
Updated Tue, Nov 3 2020 12:21 PM CST
TweakTown has lead the coverage of NGFF (m.2) products with a preview from Computex using ADATA products, finding retail products currently shipping with m.2 SSDs and now a quick look at performance from a Samsung m.2 drive in a retail ultrabook.
Although still rare in the channel, m.2 form factor SSDs are set to take off like a rocket later in this year. The form factor comes in two flavors, SATA based and PCIe based, the second being the quite exciting since it breaks through some of the SATA III performance limitations. In the video above, we see a CDM performance run with a Samsung based SATA III SSD and a new PCIe based m.2 drive.
Looking closely at the performance on screen we were surprised to see the SATA III drive score higher performance in the 4K read and write test. This tells us Samsung still have some optimization work left to do.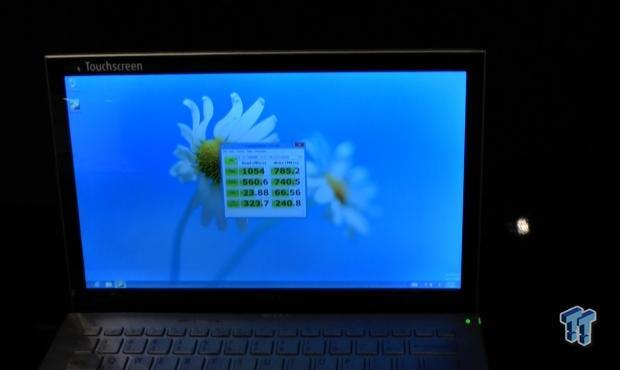 PCIe based m.2 drives should have lower latency when we see the final products since the data doesn't have to pass through the PCH chipset. We're keeping a close eye on this new technology that promises to increase storage performance from a single device by up to 4x over the next year.
Related Tags