Google resurrects calling from Gmail with Hangouts, makes calls to the US and Canada free
Google adds calling back to GMail and web services through Google Hangouts.
Published Wed, Jul 10 2013 10:02 AM CDT
|
Updated Tue, Nov 3 2020 12:22 PM CST
This morning, Google announced that it will once again allow users to make phone calls from within Gmail through the use of Google Hangouts. The company says that it doesn't matter whether its users are on Gmail or on the web; all users will be able to call the US and Canada for free.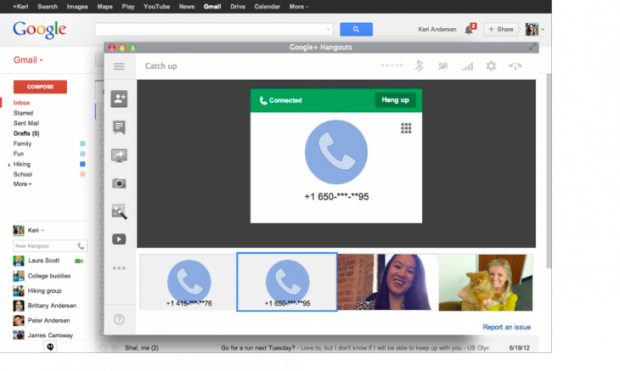 Google says that it heard the cries from many users who were disappointed that they could no longer make calls from within Gmail and this was the major factor in their decision to return the service. Calls can be made to anyone in the US and Canada for free from any country in the world where Hangouts are available. Calls can also be placed outside of North America through the use of Google Voice. A call to India will cost users $0.02 per minute while a call to Mexico will run users $0.15 per minute.
Users do not need to make calls through Gmail alone as Google+ and Chrome extensions also support the feature. The company tells us that with Hangout calls up to 10 people can converse through the video chat while up to five people can participate in voice only. This gives the ability for 15 people to be on the same call it one time.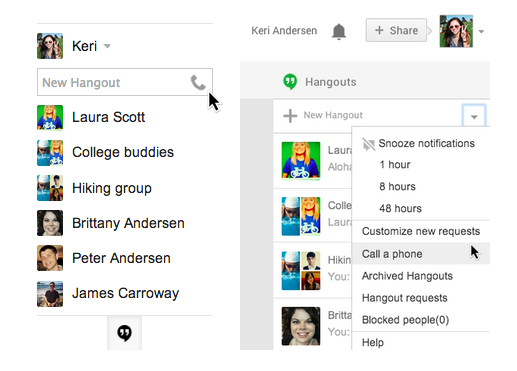 Over the past month or so, Google has been testing this through a small group of users. I have had the feature for about five weeks now and through the use of Google Voice, I have been able to answer incoming calls from my cell phone straight through Google Hangouts. The company says that over the next few days it will roll out the service to everyone in North America.
Related Tags