Early this morning, Facebook finally switched on Graph Search for all of its English-speaking users in the US. By expanding its test program that was rolled out in January from a few thousand users to a few million users, Facebook can now see how its new search performs on a massive scale.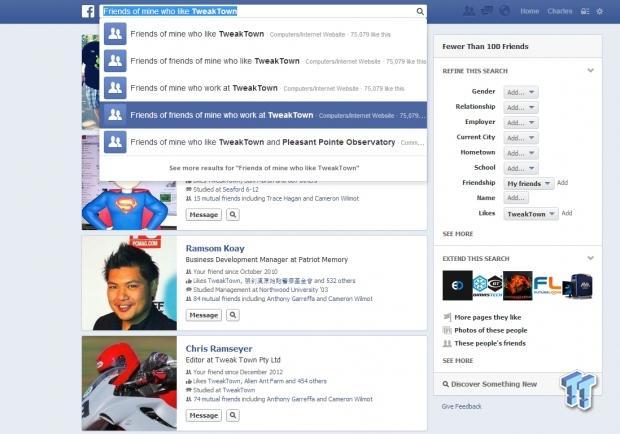 Graph search is a tool that allows people to search Facebook's fast database using natural language searches to find almost anything the social network has ever indexed. An example of one search would be: "Photographs of my friends taken before 2005" or "restaurants in New York City my friends have visited and liked." Facebook would then return results based on your query.
I feel the graph search, while cool, is not really useful past searching for restaurants, photos, or places. I have been a member of the beta program since the week it was released and to be quite honest, the novelty wore off very fast. In the past few months, Facebook has modified the search so much that now most results are quite broad and not a specific as they used to be.
[Editor's Note: I still have not received Graph Search and I am based in California]