Garmin is well known for its products surrounding in-car navigation, and now they are taking things to a whole new level. The company has just unveiled a new Heads Up Display or HUD for smartphones that will project relevant navigation data onto the end users windshield.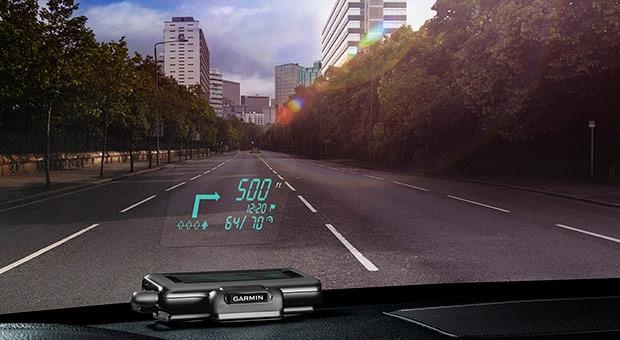 Garmin knows the danger presented when it's customers take their eyes off the road for a split second to check their GPS, so the company has invented a way to alleviate such distractions. The HUD unit will attach to a user's smartphone and will project information directly onto the windshield in the driver's line of sight. The information displayed includes: current speed, speed limit, navigation turn arrows, and distance until your next turn.
"HUD redefines the navigation experience by allowing drivers to find their way without taking their eyes off the road," said Dan Bartel, Garmin vice president of worldwide sales. "Head-up displays currently have their place in select high-end cars, but HUD makes this technology available as an aftermarket accessory for any vehicle, at an affordable price."
Users will have to place a small piece of specially treated film onto their windshield which will allow the HUD projection to be seen even in bright sunlight. Garmin's HUD system will be compatible with Bluetooth equipped smartphones which run the company's Garmin Street Pilot and Navigation apps. We should see units hitting retail shelves later this summer at a pricing point of $129.99