Ubisoft has announced that one of their sites was hacked and allowed unauthorized access to user account data. Ubisoft has not revealed the number of affected users, though it potentially could be the entire Ubisoft customer base as most of Ubisoft's games require a user account to play. The company has recommended that users change their passwords and passwords on any site that makes use of the same password.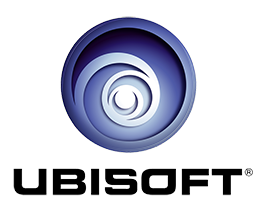 During this process, we learned that data were illegally accessed from our account database, including user names, email addresses and encrypted passwords. No personal payment information is stored with Ubisoft, meaning your debit/credit card information was safe from this intrusion.

As a result, we are recommending you to change your password by clicking this link.

Out of an abundance of caution, we also recommend that you change your password on any other Web site or service where you use the same or a similar password.
The hackers will have to decrypt the passwords before they are useful, though this shouldn't take too long. Ubisoft stresses that the hackers did not obtain any payment data as it is not stored by the gaming studio. We're hoping to find out just how many of Ubisoft's customers were affected by the hacking, but we're not sure Ubisoft will be forthcoming with that data.