The Washington Post adds a pile of new information on the NSA's PRISM program
NSA's PRISM program gets detailed once more, this time by The Washington Post.

Published Sun, Jun 30 2013 3:27 AM CDT
|
Updated Tue, Nov 3 2020 12:22 PM CST
If you haven't heard about the NSA's PRISM program yet, you really are behind in current events - and I suggest you check out the countless pieces we've all written on it here at TweakTown. Now we have The Washington Post unveiling a heap of new slides about the NSA's PRISM program, as shown below, or here.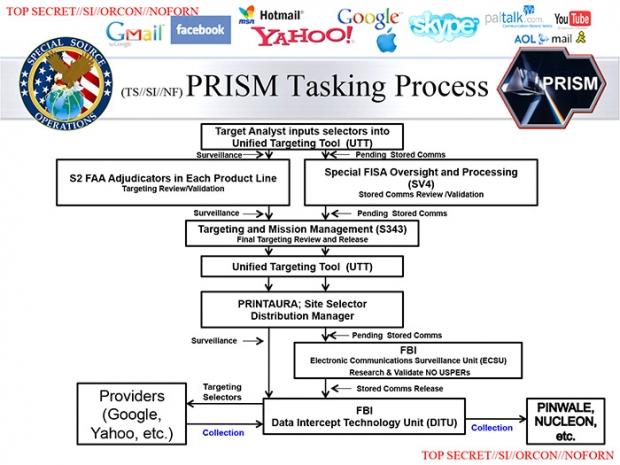 The new slides give us a much better look into just how much, and how far this data collection goes. It also includes information on how an NSA analyst requests information from a particular company, the number of current surveillance targets in PRISM's database, as well as the dates the big players on the Internet began participating.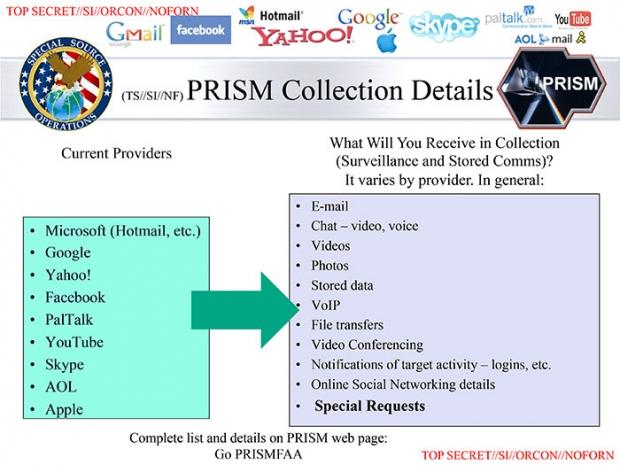 As you can see above, there are some serious companies involved, and they're taking everything. This includes e-mail, video, VoiP, file transfers, social networking details and more. Pretty much anything that is done electronically by any human being on Earth, is recorded by this program. Every company that matters is on there - Microsoft, Google, Facebook, Apple, Yahoo, and more.
The first company to join PRISM shouldn't surprise you, with Microsoft up to bat first, all the way back in September 2007. Google, Facebook and more joined up in the years to come. Here's a list of the biggest companies that are involved:
Conspiracy theorists going back a decade are breathing a sigh of relief, they don't look so crazy now, do they?
Related Tags