Gamers in Sweden get slapped with 'LAN party tax', costs organizers thousands for a 'permit' to hook PC's together for fun
SAY WHAT?! 'LAN party tax' has been made legal in Sweden.

Published Sun, Jun 30 2013 12:51 AM CDT
|
Updated Tue, Nov 3 2020 12:22 PM CST
My fondest memories as a kid growing up was growing up through the network area of connecting PC's together for some Quake, Duke Nukem, Command & Conquer and good old file sharing - but those days could be ending in Sweden, where there is now a "LAN party tax".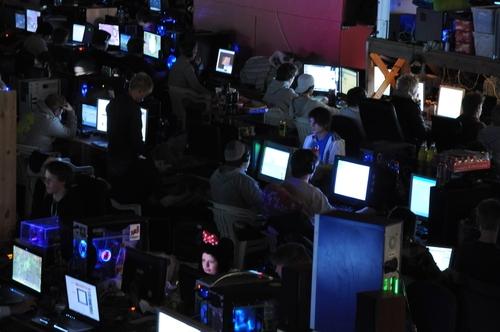 From now on, organizers of LAN parties will have to pay a fee of up to $5,000 so that they can receive a "permit" that will allow them to connect together PC's or gaming consoles. The ruling was made legal by the Gambling Board, who are the supervisory authority for gaming and lottery and in accordance with the liberal government's revised slot machine regulation of last year.
Now video games fall under this umbrella, and LAN gamers and organizers are only going to suffer. General Counsel at the Gaming Board, Johan Rohr, has said that "in the eyes of the law, these are slot machines." Not only will the LAN organizers be slapped with a fee for the "permit", but they could also be up for paying extra for an inspection fee if the Gambling Board decide to check the party out.
What do you think of these laws? Are they utterly ridiculous or what?!
Related Tags