Toshiba to unleash their Ultra HD sets in August, 58-inch 4K will cost $4,999
Toshiba to launch their line up of 4K sets in August, starts with the 58-inch for $4,999.

Published Sat, Jun 29 2013 12:20 AM CDT
|
Updated Tue, Nov 3 2020 12:22 PM CST
Toshiba showed off their Ultra HD TV's back at the Consumer Electronics Show (CES) earlier this year, promising we'd see them in the summer. Well, Toshiba are back, unveiling their new 4K TV's for an August launch.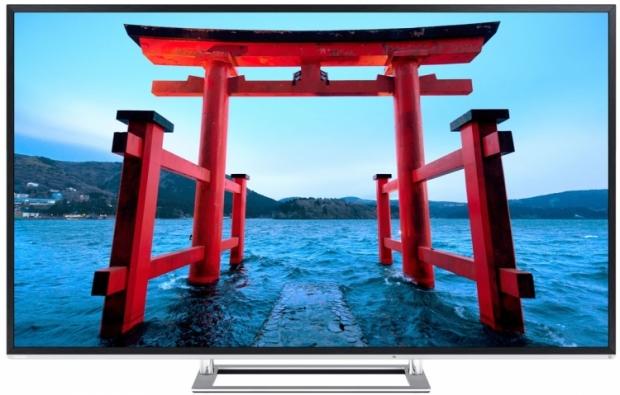 Toshiba will start with the 58-inch model, which will retail for $4,999 with the 65-inch model bumping the price up to $6,999. If you're wanting the biggest and baddest one, the 84-inch 4K-capable TV from Toshiba will set you back $16,999. All three 4K screens will include Toshiba's Resolution Restoration, which upscales content of non-4K content so that it looks better on the higher resolution TV.
The company's line of 4K screens are powered by CEVO 4K Quad+Dual Core Processors, with Surface Brilliance Enhancement and Color Gamut Enhancement. 240Hz refresh will be on offer using ClearScan with the sets also boasting Color and Depth Adaptive Resolution+ which will provide better images and colors on the TV.
Related Tags