Terminator reboot coming in 2015, would be the first movie of a new trilogy
Terminator getting rebooted, new trilogy starts in 2015.

Published Thu, Jun 27 2013 9:27 PM CDT
|
Updated Tue, Nov 3 2020 12:22 PM CST
Paramount Pictures, Skydance Productions and Annapurna Pictures have just announced that they are rebooting the Terminator franchise, with 'Terminator' launching on June 26, 2015.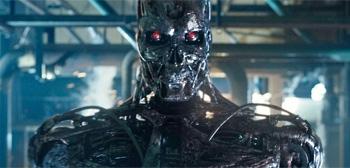 We thought it would be another movie in the Terminator world we know and love, rumored to be 'Terminator 5', but this is going to be a rebooted movie and the first in a stand-alone trilogy. At first, I thought this would be a mess, but I'm actually excited at the possibilities of this. A rebooted trilogy would give the movies a much better chance of succeeding.
Arnold Schwarzenegger is getting too old to play the Terminator, with a rebooted trilogy being a better way of getting a younger actor in and changing the story up a bit. It has worked well with Man of Steel, which told a different origin story and a very different way of having the movie play out (through flashbacks) so a new Terminator reboot could be a good thing.
What do you think? Are you excited for a Terminator reboot in 2015?
Related Tags