Motorola's X phone just might be the most anticipated phone of the year; after all, we've been talking about it since before January. We have posted more than half a dozen leaks on the mystified X Phone and it appears that this morning we're getting our first real glimpse of what it will actually look like.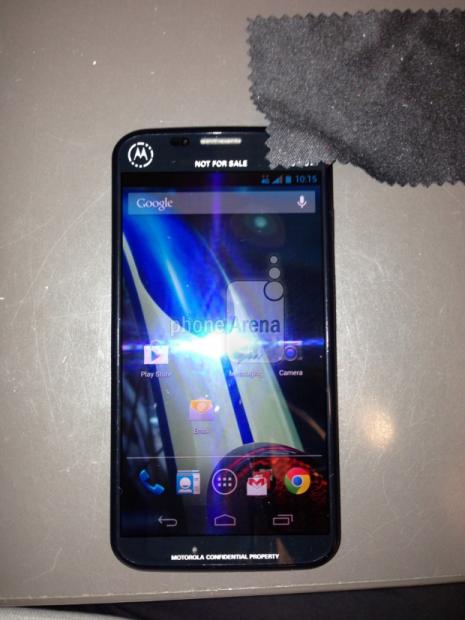 Mobile device website, Phone Arena, has reportedly received the above photo from a source who is said to be testing the X Phone on Sprint's LTE network. This leak comes hot on the heels of the official FCC documents (source #2) pointing to the phone's application for approval on Sprint's LTE network.
Surprisingly, it appears that the phone might arrive with a 4.7-inch 720p screen which is a really big letdown if true. Hardware-wise we expect a 1.7GHz QUALCOMM Snapdragon processor, 2GB of RAM and 16GB of system memory. The phone does appear to be running Android 4.2.2 and there is still no official word on a release date or pricing.
Unfortunately, I have been sort of holding out for the X Phone since it was announced. I have been a loyal Motorola phone customer since the early 2000s and currently use a very worn out and glitchy Photon 4G. When Google blasted Motorola for not being innovative enough and producing boring phones, I thought that the X Phone would appear as something new, innovative and awesome. Sadly, it appears that none of that is true and the Motorola X Phone is just another Atrix, Photon, or Razr in the same boring plastic case with the same boring colors.