OUYA founder is 'pissed' that some original backers don't have their consoles - but what is she going to do about it?
OUYA Kickstarter backers, like myself, are still without consoles on the day of retail launch.

Published Tue, Jun 25 2013 9:53 PM CDT
|
Updated Tue, Nov 3 2020 12:22 PM CST
I voiced my opinion a few days ago about backing the OUYA console on Kickstarter and not receiving my console yet, but now we're at the stage of it hitting retail shelves - and getting to the point of selling out at a few of them.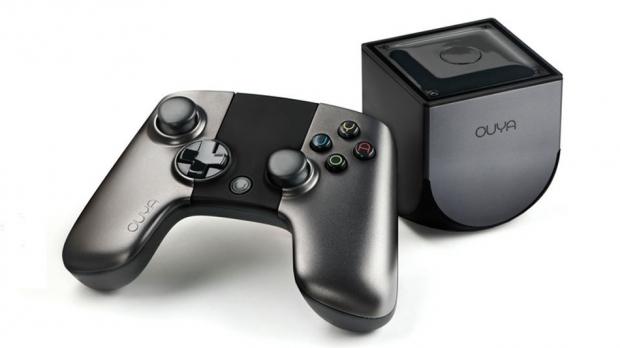 OUYA founder, Julia Uhrman, is "pissed" because some of the Kickstarter backers haven't received their consoles yet, as she promised they would all receive their consoles before OUYA went to retail. Uhrman writes in a Kickstarter update that only the backers received: "I am pissed. Some of you have not yet received your OUYA -- and, to you, I apologize. I did not promise to ship to *most* of you before we hit store shelves. I promised to ship to *all* of you. I've been reading your comments, and we are working to solve this."
I'm still waiting - and my shipping notifications haven't changed. I e-mailed OUYA about changing my address (I moved a month ago) and it feels like I got an automated response, here is what I got told this morning:
Hi Anthony,

Apologize for the delay... been working nonstop to respond to thousands of emails.

To track your package- if you live in the U.S., use this link to track your order: https://bit.ly/16Tdh0e (DHL) or www.usps.com .

If you live outside of the U.S., use this link to track your order: https://bit.ly/16Tdj8m

[Note: For orders outside of the U.S., be sure to enter your tracking # in the second text box labeled 'Item Cust_Ref' field. It's case-sensitive.]

Please allow more time for your tracking # to retrieve information since in most cases it's being sent overseas. Also, please keep in mind that we have received reports from some people who have received their shipments before any info. was returned by their tracking #.

If your OUYA is being delivered to somewhere other than your current address, please update your address with your postal service so that it can be forwarded. If it is not forwarded, please contact us and we will continue working to get it delivered to you.

If you ordered extra controllers, you may receive them in a second shipment- we did this in some cases to get you your OUYA to you ASAP. If you only receive one controller at first, don't worry, another one will be on its way!

In order to handle as many tickets as possible, we have closed this ticket- but if you have any unanswered questions, please re-open it. We hope you're looking forward to playing your OUYA!
I see nothing about my address there - I have to update my address with the postal service? But it's being delivered by DHL - oh well, my wait continues.
Related Tags