Super-realistic assault rifle controller enjoys a successful Kickstarter campaign
Kickstarter-funded super-realistic assault rifle controller is a success, $200k+ raised.

Published Mon, Jun 24 2013 2:29 AM CDT
|
Updated Tue, Nov 3 2020 12:22 PM CST
The super-realistic assault rifle controller, otherwise known as Delta Six, has enjoyed a successful Kickstarter campaign, raising over $200,000. The Delta Six is thanks to David Kotkin from Miami, who is a teacher.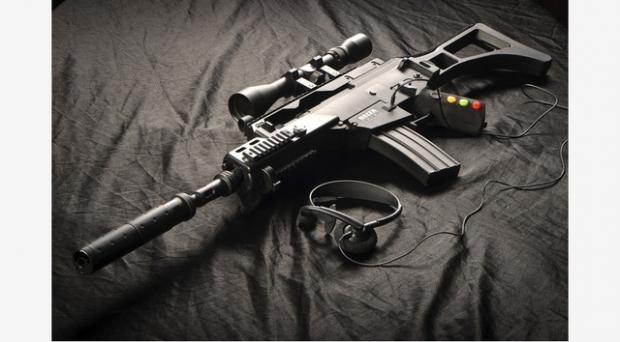 Kotkin developed the Avenger, making enough money from it to retire from his career in education. The Miami-based now retired teacher saw the absence of a realistic gun controller, and thought it would be a good idea to make one. Kotkin told the Miami Herald that the notoriety scared off a public relations firm, "whose owner cited 'moral reservations,'" and that Arduino, the microcontroller staple of PC and console mods, backed away from the partnership because of the potential problems.
Kotkin's own wife won't let their 11- and 8-year-old sons play with the Delta Six, but stands by him and is proud of his inventiveness and accomplishments. She says: "When it comes to the gaming gun, you look at all the violence that's occurred and it's really difficult for me to say this is a great idea."
Related Tags