Big brother is watching you - Heard, a new iOS app that lets you record what you heard five minutes ago
Ok technology, you scary - iOS app that allows you to record what you heard five minutes ago.

Published Mon, Jun 24 2013 2:29 AM CDT
|
Updated Tue, Nov 3 2020 12:22 PM CST
Heard is a new iOS app that constantly records audio, allowing you to take snippets out of what you truly think is important - anything else you need, you can just ask the NSA anyway.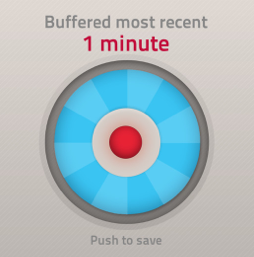 When Heard is opened, it will begin recording anything and everything that your iPhone's microphone hears. Instead of creating one super large audoi file, Heard records into a constantly rotating buffer. If something happens that you want to record, then you would open Heard and tap a single button, recording it.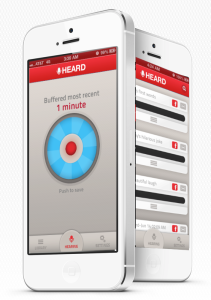 If you don't do anything, the buffer is erased and that audio just disappears (or does it). Heard will continue to record audio even if the application is running in the background, displaying a huge "RECORDING" banner at the top of your screen - you know, in case you forgot it was recording. Heard clips can be named, tagged, e-mailed or shared through Facebook.
The free version of Heard can record 12 seconds of the past, but for $1.99 you can get the "Bigger Audio Buffer" in-app purchase which lets you choose three different recording lengths: 30 seconds, 1 minute or 5 minutes.
Related Tags