Sony to release firmware update to fix bricked PS3's from last week's firmware debacle
New firmware on it's way from Sony to fix bricked PlayStation 3's.

Published Sun, Jun 23 2013 3:26 AM CDT
|
Updated Tue, Nov 3 2020 12:22 PM CST
Sony tripped over last week, releasing a firmware for their PlayStation 3 console which led to a number of them being bricked (inoperable). But, never fear, there will be a new update to arrive shortly, that will fix the issues that update 4.45 caused.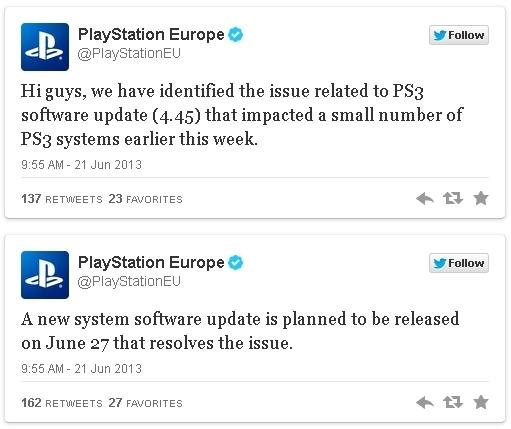 People updating their PS3's to update 4.45 caused some problems with being able to access their cross-media bars, with those who tried to fix the issue formatting their consoles, but this just bricked their console. Sony ripped the update from the Internet, and launched an investigation to find out what exactly caused the issue. PlayStation Plus users that have the auto-update feature enabled may have inadvertently downloaded it automatically. If this is what you've done - you might want to disable automatic updates until Sony fixes the issue.
Morgan Haro, Sony's community manager, pinned a post on the PlayStation forum stating that they've found the issue. There's a new PS3 software update arriving on June 27 which will hopefully solve the issue from version 4.45.
Related Tags