If Apple doesn't turn things around, CEO Tim Cook could lose hundreds of millions of dollars in shares
Apple's performance on the stock market has Tim Cook in the crossfire.

Published Sat, Jun 22 2013 3:23 AM CDT
|
Updated Tue, Nov 3 2020 12:22 PM CST
Apple has had a shocking past twelve months or so, where we've seen them fall from grace, and fast. I called it out, and was one of the first to see they were about to stumble, and now everyone else seems to have jumped on the TT bandwagon, which is nice.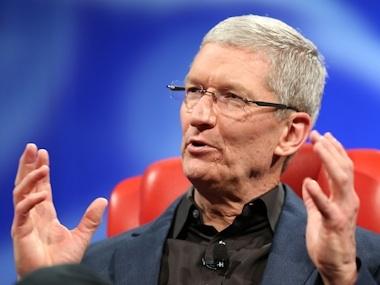 Now it seems that Tim Cook is about to feel all of that pain, with Apple's board changing the way the CEO's pay packet is handled. Here's what will happen: If Apple's stock outperforms the market over the next eight years, Cook will keep the one million Apple shares he has now - which he was set to receive no matter what happened to Apple stock. But, if Apple's stock continues to dwindle, which I think it will, Cook could lose up to 40% of his shares.
When Apple first gave Cook his original package, those one million shares were worth $376 million. At the peak of Apple's shares at the end of last year, those shares were worth a cool $705 million, and today? Just $413 million. Apple filed a document with the SEC, which says Cook "has the full support of the Board of Directors", noting that the way they give out bonuses is being changed to all of Apple's top execs.
Apple finishes by saying that Cook is "leading this initiative by example" and has pushed the Apple board to add more risk to his package, which is done in two ways:
There's no upside to Cook's new comp setup. That is, if Apple shares do really well, he'll still only get the shares he was promised back in 2011.

Apple says it wanted to put less of Cook's shares at risk, "because Mr. Cook faces only downside risk from the modification." But it says Cook "expressed a strong desire to set a leadership example in the area of CEO compensation and governance and requested a larger at-risk percentage."
Related Tags