It never fails. When an Apple product is a month to a few weeks away from launch, we begin to see leaked rumors, images, and hardware info begin to surface from just about every corner of the internet. The past few weeks have been no different with the upcoming so-called "low-cost iPhone".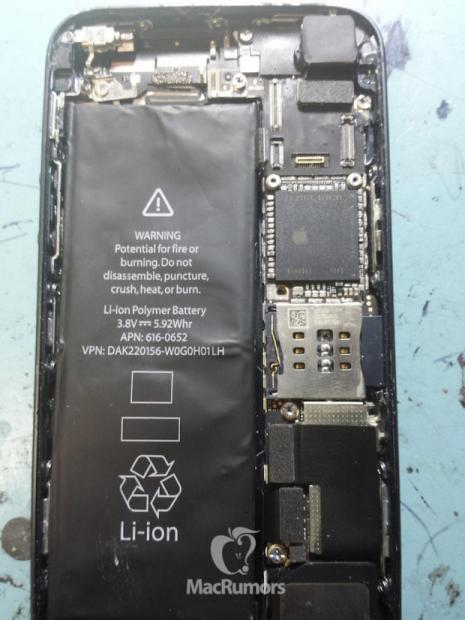 This morning images have appeared over at MacRumors of the alleged iPhone 5S. A shot of the internal hardware alongside a shot of the back are said to be of a very early prototype with a larger battery that is present in the production model. The processor does bear the Apple logo, but no model number such as A6, is present. A date code visible on the bottom of the main chip reads "1243", signifying that the chip was manufactured in the 43rd week of 2012, corresponding to late October, which lends some credence to it being an early prototype.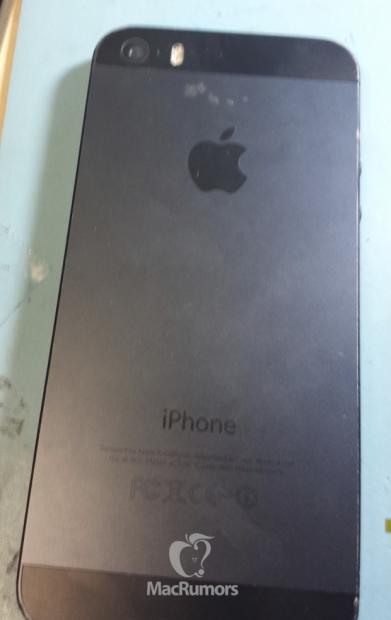 Taking a look at the rear shell, we can see that the LED flash window is now elongated and vertical, which seems to prove the rumors that the 5S would be getting a dual LED flash system. This aligns with external case designs we have seen from third parties recently as well.
Finally Reuters is reporting that the new iPhone 5S will in fact include a fingerprint reader for biometric security, and password authentication.