In today's installment of WTF, John McAffee has just released a video that instructs users on the proper way to uninstall McAffee antivirus software from their PCs. In true form McAffee appears just as we all picture him, a sort of Huge Hefner / Jeff Bridges mashup. The only thing missing from the video is a performing troupe of meerkats dancing in the background.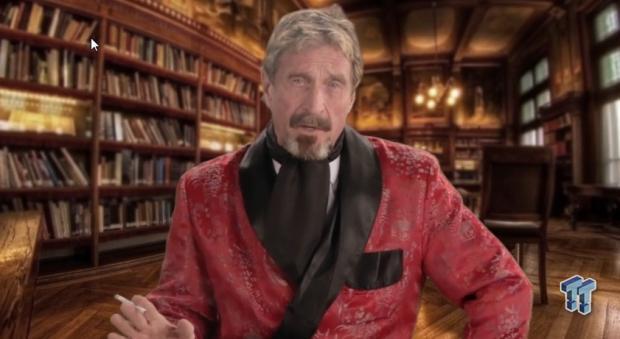 During the video, McAffee takes several jabs at the company he founded many years ago as he reads several fake emails which rant about how crappy the software has become. McAffee has a "lab tech" known as Bartholomew attempt to walk you through the uninstall process while the host spends some quality time with scantily clad women and controlled substances. The video below is highly NSFW due to language, drugs and scantily clad women.
As you saw, the only possible way to uninstall McAffee Antivirus is to pull out a gun and shoot the PC. Of course we here at TweakTown could never condone such a horrid act of installing McAffee silliness. Do not shoot your PC, do not smoke bath salts, and do not take John McAffee's advice on anything. Take the video only for what it is worth in comical value, and install a reputable antivirus software such as BitDefender.