Head of the NSA defends spying, says they've foiled 50 terrorist plots - but at the price of US citizens' privacy?
NSA head defends spying on US citizens, says they've stopped 50 terrorist plots.

Published Wed, Jun 19 2013 1:25 AM CDT
|
Updated Tue, Nov 3 2020 12:22 PM CST
During a testimony before a congressional intelligence committee on Tuesday, the head of the National Security Agency (NSA) and over government officials strongly defended the government's not-so-secret surveillance program, noting that the NSA has "been able to connect the dots and prevent another terrorist attack."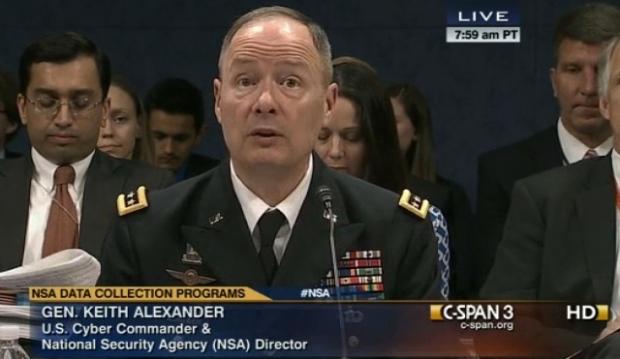 Director of the NSA, General Keith Alexander, told the House of Representatives Permanent Select Committee on Intelligence that the NSA's gigantic telecommunications surveillance program has helped to stop a "little over 10" plots with a "domestic nexus" and a total of 50 such plots in more than 20 countries over the last couple of years thanks to PRISM. The head of the NSA reiterated that under Section 215 of the PATRIOT Act, the NSA has authority to access all telephony metadata.
This metadata is pretty much everything in regards to the call, the who, when and where of every call across the United States. John Chris Inglis, NSA's deputy director has said that there is a purge of data every five years - you know, because we can prove that and all.
What I'd like to know, is if they have this power to monitor every single bit and byte of data across the US (and I'm guessing it extends to every single piece of data to every person on this planet) then how come every single incident hasn't been stopped? The Boston bombings? Aurora "Batman" shootings? Newtown school shootings? How come we can't get the e-mail and phone records to the entire of Wall Street during the Global Financial Crisis?
Can we use this data for good? Instead of painting yet another whistleblower as the bad guy for exposing something the American people - under the constitution - should know? It's a slippery slope, and I feel this is just the beginning of a very, very big tale.
Related Tags