Last week during E3, AMD launched its new FX-9590 CPU, the world's first factory clocked 5GHz CPU. While the timing was a little odd for such a big deal product, it still managed to make some enthusiasts turn their heads and once again look AMD's way. Unfortunately in another weird move, AMD announced that the new CPU would only be available to system integrators for the time being.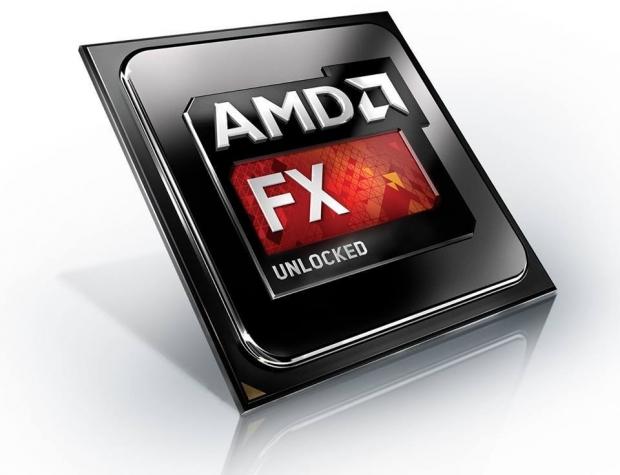 AMD neglected to release any pricing information for the CPU, but lucky for us, a Tier 1 system integrator, PC SuperStore, posted pricing information on the AMD FX-9590 as well as the FX-9370, which is the 4.7GHz little brother. AMD seems to think that the 5GHz FX-9590 is worth a premium of $920, while the FX-9370 will only run consumers $346 for a mere 300MHz drop in clock speed.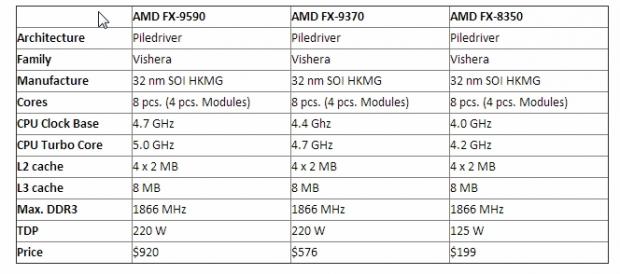 As a long time AMD user, the idea of a $920 CPU simply turns me off entirely. I was actually considering sticking with AMD for my new system when the FX-9590 is released to consumers, but at that pricing point, I will just switch over to an Intel Core i7 Haswell 4770K, which may only have four cores compared to the eight of the AMD CPU, but the Haswell will use half the power, and with HyperThreading and Turbo Boost, it will outperform the CPU by leaps and bounds. Just for full transparency, if AMD would have priced the FX-9590 at around $450-$500, I most likely would have stuck with them.