CPU-Z makes its way to Android, get detailed information about your smart devices internals
Detailed information for your smartphones internals can now be achieved with CPU-Z for Android.

Published Sun, Jun 16 2013 6:33 AM CDT
|
Updated Tue, Nov 3 2020 12:22 PM CST
CPU-Z is now available for Android, a tool that has been used for many years by people like myself and other enthusiasts to get information on their systems and to check their latest overclock and what not. The app is now available for Android, which is a refreshing change.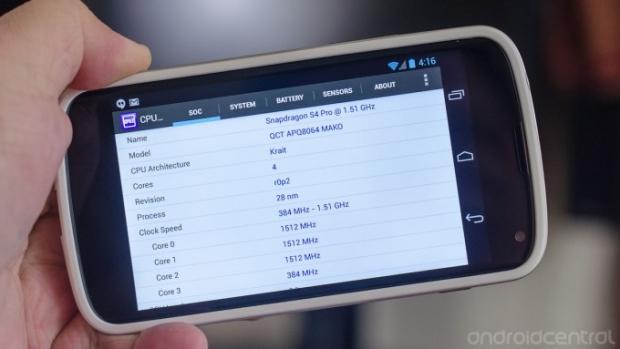 CPU-Z for Android provides a slew of information about the internals of your Android-powered device that you can use for debugging, optimizing or tweaking, just like you would on your Windows-powered PC. There are different tabs for your SoC, system build information, battery stats and live sensor data. There are obviously other apps that provide users with a similar experience, but this is CPU-Z, something that has been a long time companion of PC tweakers and enthusiasts.
I'll be installing this on my phone this afternoon for a tweak or two! You can grab it, here.
Related Tags