Thought the speed of light was fast? NASA is about to get a speeding ticket with their next field test
NASA to soon work on a field test that could break the current speed of light record.

Published Sat, Jun 15 2013 5:22 AM CDT
|
Updated Tue, Nov 3 2020 12:22 PM CST
I think mainstream science has been suppressed for a very long time now, and it's about time that we find out, as a human race, what the reality of our existence really is. The first steps in this, are reversing the mainstream points of science. It looks like NASA could do something good here, with their latest field test that could prove that there is a possibility of faster-than-light travel.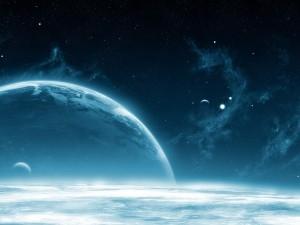 Harold White and his team at NASA have been working on something called the Alcubierre Drive. This new method could use a solution which would see a craft placed within a space that is moving faster than the speed of light. This means that the craft itself isn't moving at the speed of light, meaning the craft itself doesn't need a propulsion system capable of travelling at that speed. This is where things get a little confusing, so grab your white lab coat and come on a walk with me.
The Alcubierre Drive is based on Einstein's field equations, which suggest that a spacecraft could indeed travel faster than the speed of light. But, instead of the craft itself pushing past the speed of light, it would do so by contracting space from in front of it, and expanding the space behind it - a nice trick. It's this type of science that I love reading about, and I think this is the future of space travel - thinking outside the box, which this kind of is.
You can read more on this at the source, but get ready to receive a headache!
Related Tags