Mad Catz shows off F.R.E.Q 4D gaming headset for Windows and Smart Devices
Mad Cats debuts F.R.E.Q. 4D, a gaming headset aimed at Windows gamers as well as smart device users.
Published Tue, Jun 11 2013 2:47 PM CDT
|
Updated Tue, Nov 3 2020 12:22 PM CST
e3 2013 - Mad Catz has just unveiled yet another gaming headset aimed at the Windows and smart devices market. The F.R.E.Q. 4D features ViviTouch 4D Sound, which is designed to add a new dimension of sound perception to the gaming experience by effectively creating a fourth dimension of sound.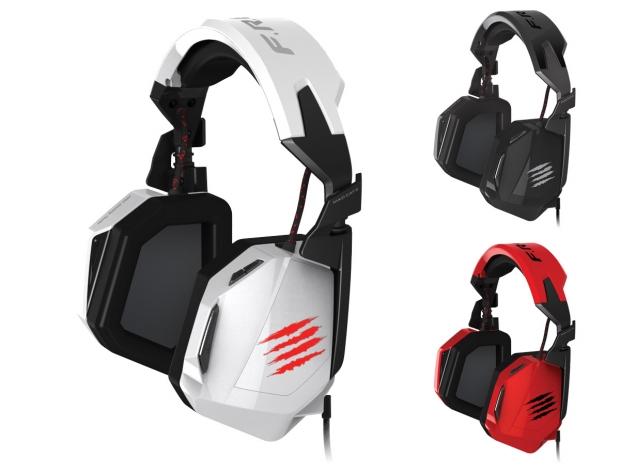 ViviTouch 4D Sound combines muscular base and sensory feedback to produce an actual physical sensation to the gamer's audio experience. Additionally the F.R.E.Q. 4D is equally impressive when used on a home theater systems or for general music listening, as it features multiple EQ settings, which have been precisely tuned for various audio stages.
A detachable in-line table allows for easy conversion from USB 23.5 mm to support standard stereo audio on iPhones, tablets, and android-based devices. "Utilizing ViviTouch™ 4D technology, we believe the F.R.E.Q. 4D brings an added sense of realism to sound effects in first person shooters and action adventure games," said Darren Richardson, President and Chief Executive Officer of Mad Catz Interactive. "The F.R.E.Q. 4D demonstrates our commitment to PC and Smart Device gaming, which we believe will resonate with passionate gamers."
Related Tags