EA and Victory Games says a new Command & Conquer is on the way
A Command & Conquer refresh is on its way, unbelieveable visuals take it to the next level!
Published Mon, Jun 10 2013 7:19 PM CDT
|
Updated Tue, Nov 3 2020 12:22 PM CST
E3 2013 - A new Command & Conquer game was announced today at EA's E3 press conference. The new game titled simply Command and Conquer, the new game is raising the bar for Real-Time Strategy games across the gaming world by delivering intensive immersion and stunning visuals. Victory Games is dedicated to letting players control more - more Generals, more strategy and more direct feedback in the game. Command & Conquer will launch in 2013 as a free, live service.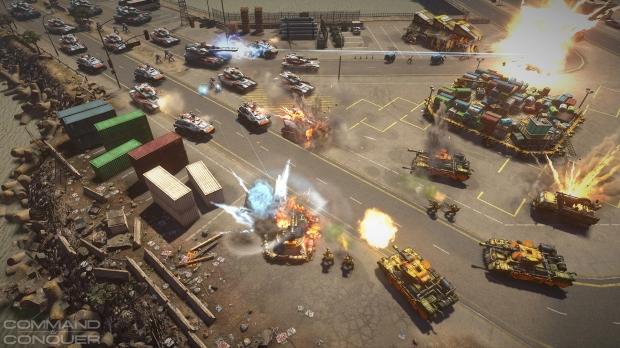 "The community has always been and will continue to be paramount to the success of Command & Conquer," said Jon Van Caneghem, General Manager of Victory Games, EA. "Being a live platform, we have the freedom to be responsive and to deliver content that our players care about at launch and beyond. As developers, this sort of direct and evolving relationship with our audience is incredibly exciting and we can't wait to hear what players think about this new Command & Conquer experience."
The new Command & Conquer will mark a return to the core game play that put the series on the map. In addition to strategic, fast-paced, high action, Command & Conquer also introduces a large variety of Generals, which gives each commander the freedom to conquer on their own terms. Players will be in full command of the battlefield as they take control of dozens of unique Generals across three varied factions
Related Tags