Xbox Live to ditch "points" and switch over to real currency
Microsoft kicks Points to the curb, now will use real currency for Xbox Live.
Published Mon, Jun 10 2013 12:44 PM CDT
|
Updated Tue, Nov 3 2020 12:22 PM CST
E3 2013 - It appears that Microsoft has finally came to their senses and decided to ditch the whole Microsoft Points system of virtual currency. At the Microsoft press event this morning at E3, Microsoft announced that it would be forgoing the points system in favor of real local currency.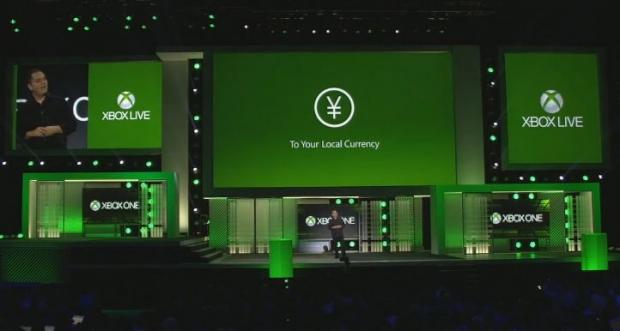 The Xbox Live points system has been my biggest gripe with Microsoft since it was implemented. I never really understood why the company chose to create a virtual currency when a simple actual existing currency would have accomplished the same thing. Cudos to Microsoft for making this change! Now game prices, DLC, and other features will be priced in your local currency.
Microsoft also announced that Xbox Live Gold members would not be able to share features with family members who share the same Xbox One console. Features like online multiplayer, and playing games purchased under your account are now open to the whole family without you being logged into your Xbox Live account.
Related Tags