Computex Taipei 2013 - MemoRight had a sizable booth this year at Computex and inside we found a product we're ready to try. To date, only Samsung has shipped consumer grade SSDs with triple-level cell (TLC) flash but that's about to change now that Toshiba has their 1Xnm TLC in production.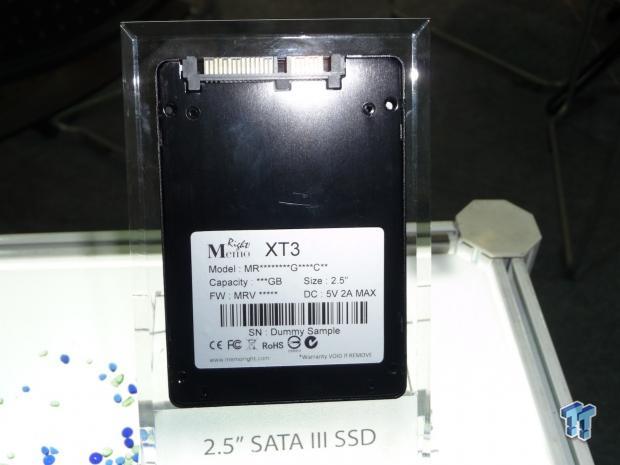 The MemoRight XT3 Series will use a Marvell controller with MemoRight's own firmware and pair it with Toshiba's new TLC NAND.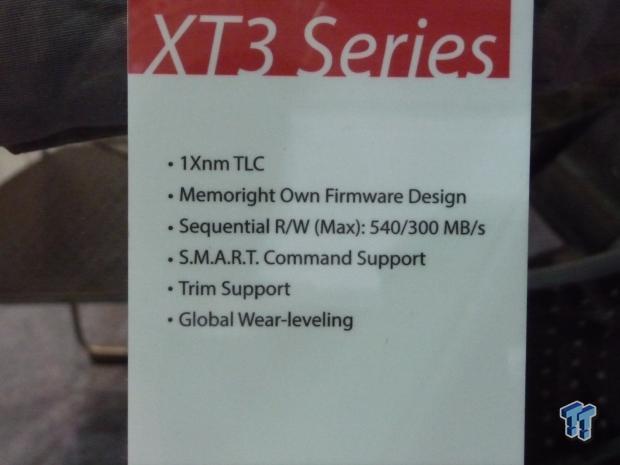 There aren't a lot of details yet but MemoRight expects performance in the 540 MB/s sequential read and 300 MB/s sequential write area. Wear-leveling will be very important with TLC NAND and MemoRight even mentions Global Wear-Leveling on the spec card. This will be an interesting one for sure.