Microsoft-funded study says Internet Explorer 10 uses up to 18% less power than Chrome, Firefox
Microsoft-funded study shows Internet Explorer is up to 18 percent more power efficient than Chrome, Firefox.
Published Wed, Jun 5 2013 5:04 PM CDT
|
Updated Tue, Nov 3 2020 12:22 PM CST
Microsoft has commissioned a study that shows that Internet Explorer 10 is the most efficient browser on Windows 8. The study's data suggests that if every user of Windows 8 switched to Internet Explorer 10, we would save enough energy to power 10,000 US hoseholds.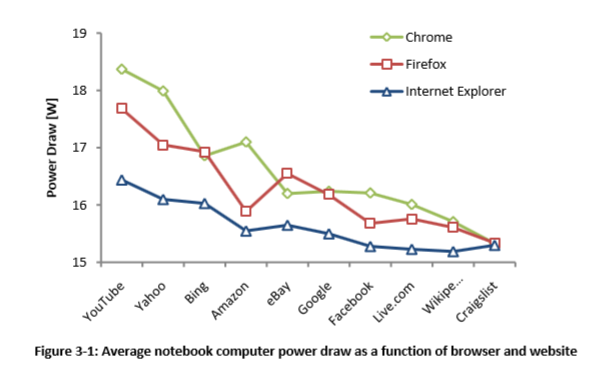 Microsoft will likely use this new "fact" as part of its marketing push to regain some of the browser market share. However, just how important is power consumption? Quite frankly, I'm not going to make the switch to Internet Explorer just because it uses slightly less power. On a notebook, though, the argument starts to gain some validity.
After all, most people surf the web for the majority of their computer use, so saving up to 18 percent of your battery life could result in a big boost. But with Haswell's jump in battery life, this argument starts to lose some of its impact.
Related Tags