Apple believes Campus 2 will add 7K new employees, $32M in property tax, 9K construction jobs, $66M in public improvements
Apple details expected economic impact from Campus 2 construction and operation.
Published Tue, Jun 4 2013 6:03 PM CDT
|
Updated Tue, Nov 3 2020 12:22 PM CST
Apple has released a study detailing the economic benefits they expect to see from the new Campus 2 project in Cupertino. This report details new jobs, revenues, and other benefits the city can expect from the project that was originally started under Steve Jobs' leadership.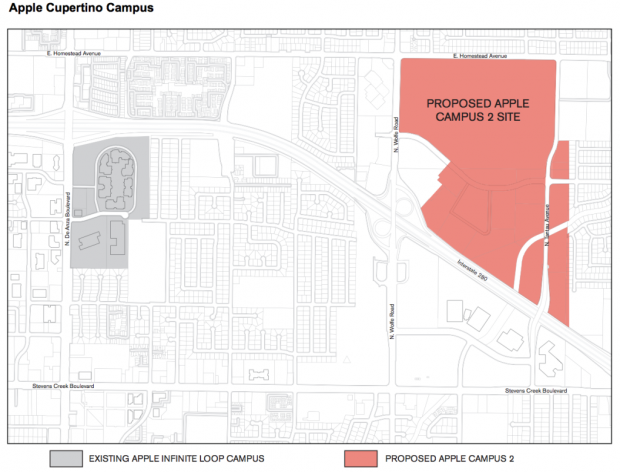 Apple expects to add 7,400 new employees in the new campus, bringing more spending money for the shops that rely on Apple employees. Apple is already the largest employer in Cupertino with around 16,000 employees. With the new campus, that number would swell to 23,400. Apple also expects to create 9,000 construction jobs for people working on the building of the new campus.
Apple estimates that they will pay roughly $32 million more--on top of the $25 million paid in 2012--in property tax. Apple will also pay $15.4 million annually to the Santa Clara Valley Transportation Authority. A one-time additional payment of $38.1 million will be provided for construction fees and taxes.
The report also states Apple will provide $66 million in local public improvements, including $2.5 million for affordable housing. $35 million of that will be used on a "transportation demand management program."
Related Tags