Corsair and Intel kick off Computex with the world's best overclockers
We go eyes-on and drinks-on at the Corsair and Intel OC Main Event in Taipei.
Published Mon, Jun 3 2013 7:36 AM CDT
|
Updated Tue, Nov 3 2020 12:22 PM CST
Computex Taipei 2013 - While not officially started yet, Computex has well and truly kicked off today with us taking a look around the hall at Nangang and checking out a couple of press conferences. Heading around to the lovely Taipei 101 area we found ourselves at Marquee for the Corsair and Intel OC Main Event which bought together some of the best overclockers in the world for a grand total of $20,000 US.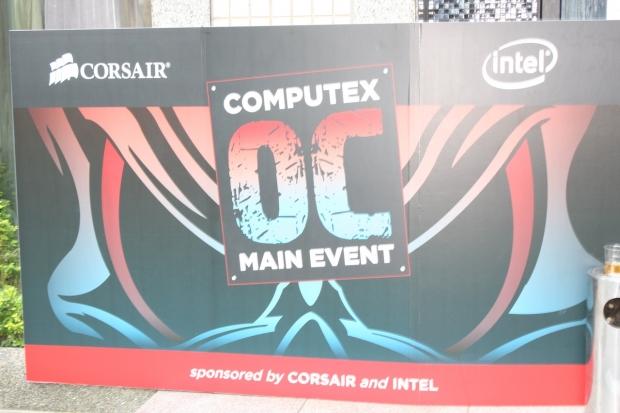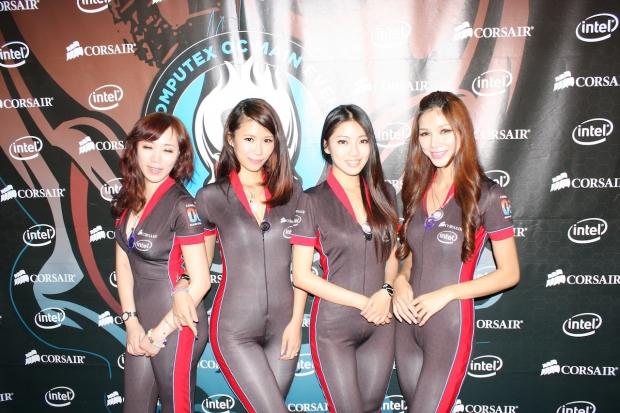 Starting in the afternoon overclockers had the chance to compete in a number of areas for cash prizes ranging from $1,000 - $5,000. The drinks and LN2 where flowing all afternoon and as the event came to a close at 5pm local time we saw Andre and TL take a massive 8 out of the 11 areas out which included Super Pi 1M, PiFast, wPrime 32m, wPrime 1024m, Aquamark 3, 3DMark 01, 3DMark 11 Performance and 3Dmark Firestrike Extreme.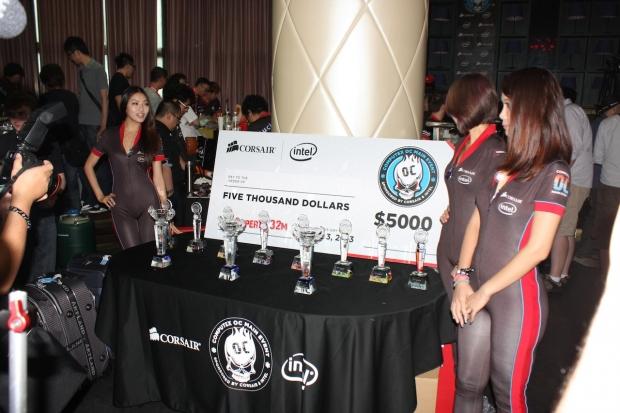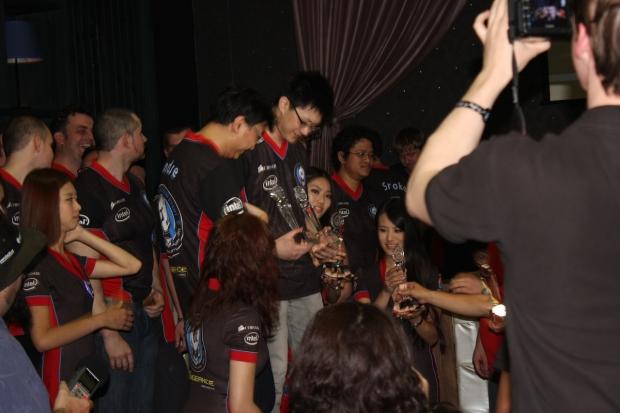 The final three areas of SuperPi 32m, Maximum Haswell Memory Frequency and Maximum Haswell CPU Frequency went between 8-pack / Zzollo, HiCookie / Dinos22 and Lin222 / Mad222. The latter two areas saw a maximum memory clock of 3,782.6MHz DDR and CPU memory clock of 6964.18 MHz.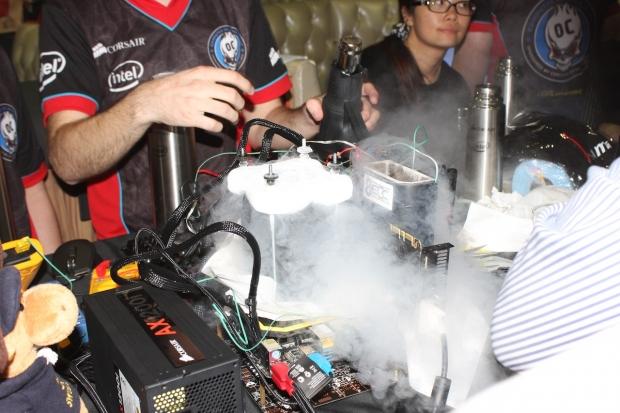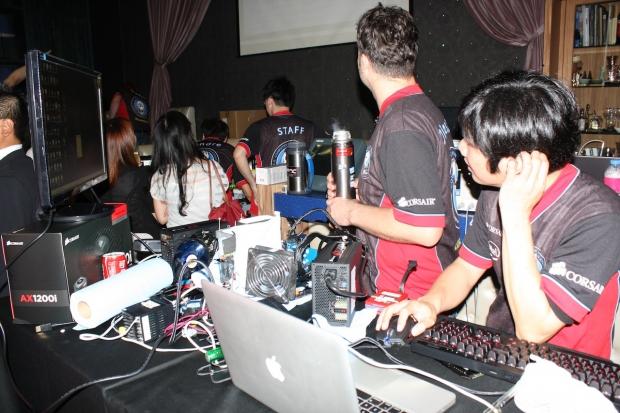 With just a generally relaxed atmosphere for observers; the first OC Main Event from Intel and Corsair really was fantastic as it bought everyone together in a fun environment where they could chat about the days to come and get to experience some of the best Overclockers in the world do what they do best. We look forward to Intel and Corsair hopefully doing it again next year. Keep an eye out for more Computex coverage in the coming days. For more images of the event have a look through the gallery attached below.
Related Tags