Activision used lighting system tricks with the Call of Duty: Ghosts trailer, did they lie to us?
Activision have lied to the gaming public with Call of Duty: Ghosts.

Published Wed, May 22 2013 10:13 PM CDT
|
Updated Tue, Nov 3 2020 12:23 PM CST
I was very underwhelmed with the Xbox One event, and even more so with Call of Duty: Ghosts. I expected it to launch up to the same playing field of Battlefield 4 (or even at least BF3) when it comes to graphics, but I was very disappointed.
I didn't watch the trailer again because I wasn't interested, but I've done some reading since and found that someone noticed there was a very big mistake when it came to Ghosts' lighting system. As you can see from the below image, the sun is to the right, and there are sun shafts to the left, indicating that the sun is beaming down from the left. Well, this is a huge problem as it shows that Infinity Ward have been creating Ghosts from the ground up, ready for next-gen consoles, with a fake trailer.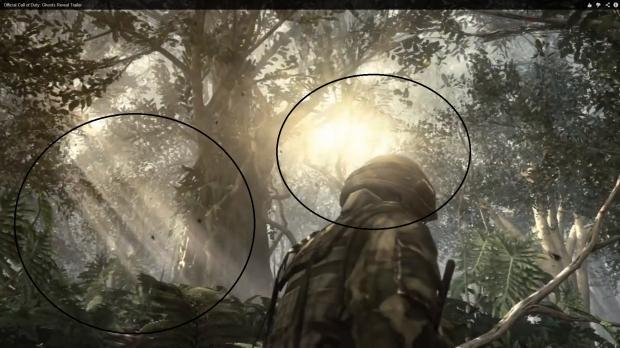 If Infinity Ward were trying to impress their fans, I understand, but one would think the company is big enough they don't need to use graphical tricks to impress. Why not just make their graphics engine great, instead of trying to fake it.
Related Tags