Department of Defense forces 3D-printed gun plans off the Internet
DoD flexes their muscle, gets 3D-printed guns plans removed from the Internet.

Published Fri, May 10 2013 2:24 AM CDT
|
Updated Tue, Nov 3 2020 12:23 PM CST
The Liberator, the world's first 3D-printed guns has had its plans of construction removed from the Internet. The Department of Defense (DoD) had the plans removed from Defense Distributed.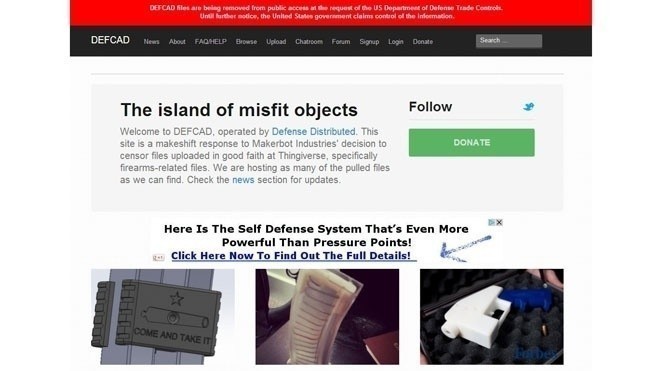 Defense Distributed, founded by Cody Wilson, had plans for The Liberator on his website, allowing anyone to access the plans and if they owned a 3D printer, to make the firearm from plastic. Over 100,000 copies of the plans were downloaded before the DoD slammed the ban hammer down. A banner on the website says:
[Defense Distributed's] files are being removed from public access at the request of the U.S. Department of Defense Trade Controls. Until further notice, the United States government claims control of the information.
Wilson told FoxNews.com that he took the plans down, complying with the DoD's request, while he weighs up his legal options. He says:
They asked that I take it down while they determine if they have the authority to control the info. It's clearly a direct response to everything we did this week. 3D printing is clearly not the best way to make an effective weapon.
Related Tags