Windows Blue public preview coming at BUILD conference at the end of June
Microsoft announces public preview of Windows Blue update coming at end of June.
Published Tue, May 7 2013 4:04 PM CDT
|
Updated Tue, Nov 3 2020 12:23 PM CST
There has been a lot of talk about Microsoft's upcoming update known as Windows Blue. Julie Larson-Green confirmed on stage at the Wired Business Conference that the Windows Blue update is coming later this year, though a specific release time was not provided.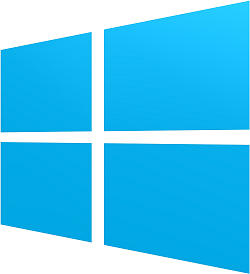 Larson-Green announced that a public preview of the update will be made available during the BUILD conference taking place at the end of June. This will allow the public to get their hands on the update and provide feedback.
Tami Reller:
Windows Blue is a codename for an update that will be available later this year, building on the bold vision set forward with Windows 8 to deliver the next generation of tablets and PCs. It will deliver the latest new innovations across an increasingly broad array of form factors of all sizes, display, battery life and performance, while creating new opportunities for our ecosystem. It will provide more options for businesses, and give consumers more options for work and play. The Windows Blue update is also an opportunity for us to respond to the customer feedback that we've been closely listening to since the launch of Windows 8 and Windows RT. From a company-wide perspective, Windows Blue is part of a broader effort to advance our devices and services for Microsoft.
We'll be sure to update you when the public preview is made available in late June.
Related Tags