Mozilla demonstrates potential of web browser as gaming platform with Epic Citadel demo
Mozilla shows off Epic Citadel tech demo running in Firefox.
Published Fri, May 3 2013 11:11 PM CDT
|
Updated Tue, Nov 3 2020 12:23 PM CST
I don't usually get excited over tech demos or browser upgrades, but this one sure has me excited. Mozilla is showing off a tech demo of Epic's Epic Citadel demo playing directly in Firefox. See for yourself in the video they created, embedded below:
The video provides some impressive figures: over one million lines of C++ compiled to JavaScript.
Today, Epic and Mozilla are making the Epic Citadel demo available, so that you can try it out for yourself. For best results, we suggest using a newer version of Firefox Nightly (Firefox 23 or better) which includes optimizations for asm.js and support for Web Audio API. The demo will also run in Firefox 20 (the current released version) because the core technologies are just standard web technologies, but there will be some performance degradation and a lack of Web Audio-dependent audio effects. The demo will also work in other browsers but it heavily depends on the quality of the WebGL implementation, memory management and JavaScript engine.
The future of the web looks bright. It's time to hear your input. What do you think of the tech demo?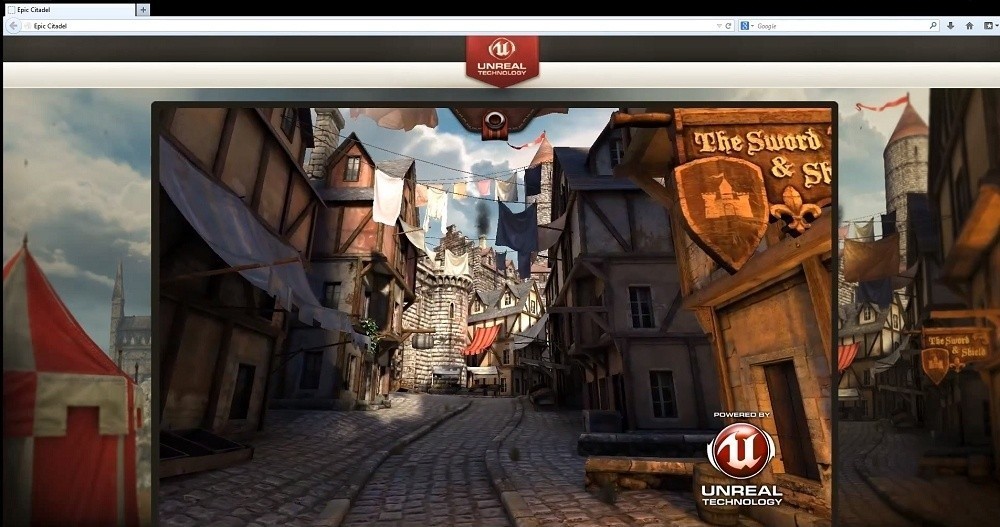 Related Tags