NASA goes low-budget, launches three smartphones into orbit
NASA launches three smartphones into space as part of a low-budget, experimental satellite program.

Published Wed, Apr 24 2013 10:31 PM CDT
|
Updated Tue, Nov 3 2020 12:23 PM CST
NASA have just launched three Nexus One smartphones into orbit as part of a low-budget, experimental satellite program that uses off-the-shelf components.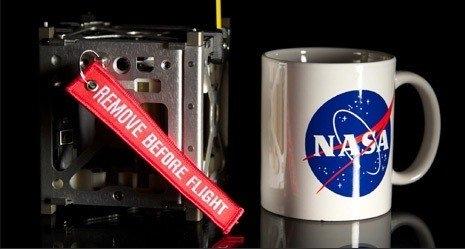 The three Android-powered devices are now circling high above the Earth, encased in 4-inch metal cubes, at an altitude of around 150 miles and will burn up on re-entry within the next two weeks. NASA's mission of each PhoneSat is easy, they just have to take photos of the Earth and send back periodic radio messages.
The mission is to see if the smartphones are capable of supplying the "brains" of future satellites, which would make satellites much cheaper in the future. NASA launched the smartphones into orbit on Sunday when Orbital Science Corp.'s Antares rocket lifted off from Virginia. Amateur radio operators had begun notifying NASA that they could pick up radio signals from the satellites within hours of the launch.
One of the goals of the program is to build a satellite that costs less than $10,000 using off-the-shelf components.
Related Tags