SimCity coming to Mac June 11th, if you bought the Windows version you get access to the Mac version
Purchasers get both a PC and Mac copy to be used from the same Origin account.
Published Wed, Apr 10 2013 11:14 AM CDT
|
Updated Tue, Nov 3 2020 12:23 PM CST
Despite its rough start, SimCity is now running smoothly and it appears that server issues are a thing of the past. This morning EA and Maxis announced that the popular city building simulator will be making its way to Mac on June 11th.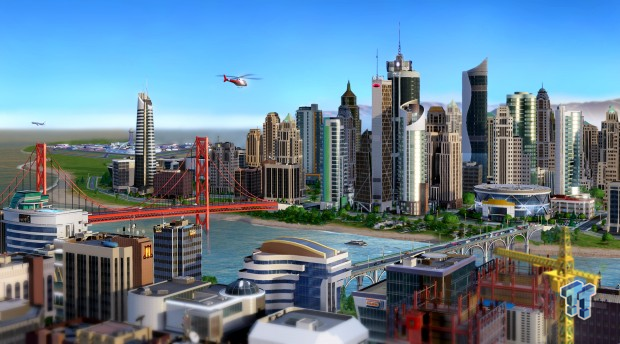 Lucy Bradshaw, Senior Vice President and General Manager of EA's Maxis Label, said in the announcement:
"SimCity is coming to Mac on June 11 and one purchase will give you both the Mac and PC versions. You only need to buy SimCity once to play together across the same servers, regardless of which version you're playing. We didn't want to make any compromises when it came to the Mac so we created a native version that is optimized for the hardware and OSX."
That means that players who previously purchased the game for Windows will get a free Mac download as well. EA says that you will use the same Origin account to log in on both the PC and Mac leading to seamless management of your cities, regardless of which system you are playing on.
Since its release more than 1.3 million copies of the game have been sold.
Related Tags