SimCity gets in-game advertising courtesy of Nissan
Nissan sponsors DLC for SimCity, add a LEAF charging station for a onetime increase in happiness.
Published Wed, Apr 3 2013 7:04 PM CDT
|
Updated Tue, Nov 3 2020 12:23 PM CST
SimCity has a new DLC available for free that adds the Nissian LEAF and LEAF charging station to the game. But nothing in life is ever free--the DLC essentially comes at the cost of having advertising inside of your SimCity gaming experience. We're pretty sure Nissan is paying Maxis/EA to provide this DLC.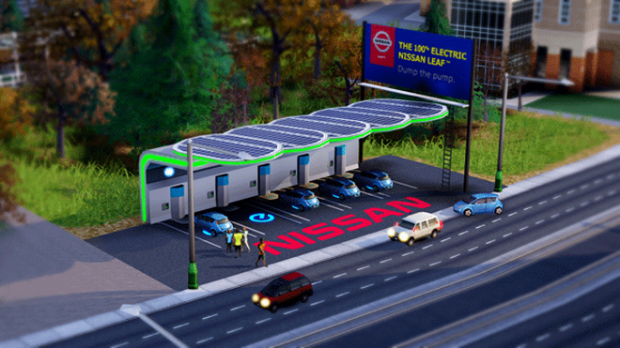 For users who install a Nissan LEAF charging station, nearby businesses get a onetime increase of happiness and Sims who use the charging station gain happiness.
In-game advertising isn't anything new. Looking back, the first examples of in-game advertisements showed up as early as 1991. Of course, over the years, some in-game advertising has been done better than others. What are your thoughts on this DLC sponsored by Nissan? Will you download and use it?
Related Tags