Hybrid Memory Cube teases 320GB per second bandwidth
The Hybrid Memory Consortium shows off their HMC Specification 1.0, capable of 320GB/sec bandwidth.

Published Wed, Apr 3 2013 3:38 AM CDT
|
Updated Tue, Nov 3 2020 12:23 PM CST
Get ready for some serious bandwidth to hit us in the near future, with the Hybrid Memory Cube Consortium publishing their HMC Specification 1.0. This will allow companies to build platforms and RAM with 2GB, 4GB, and 8GB chips baking in the stacked, power-efficient technology all without those pesky compatibility issues.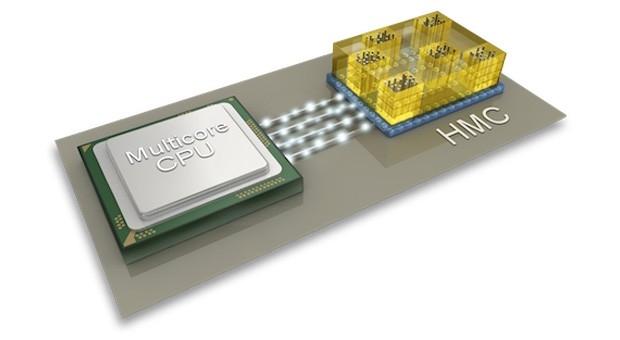 The HMC Specification 1.0 has some impressive potential with eight links, a memory cube can push a peak 320GB/sec of aggregate bandwidth - opening up a can of whoop ass on the current 11GB/sec that DDR3 gives us.
The Consortium have decided to lift the dress a little higher on HMC, saying that the next-gen blueprint is already getting scribbled on, and that it is due early 2014. This should give us double the individual data link speeds - pushing the 15Gbps to 28Gbps. Let's hope this isn't some pipe dream, and we see actual consumer products with even close to these insane speeds in the near future.
Related Tags