This is probably going to be one of the more 'out there' rumors of the year, but Apple have apparently been playing around with a striking new design for the iPhone.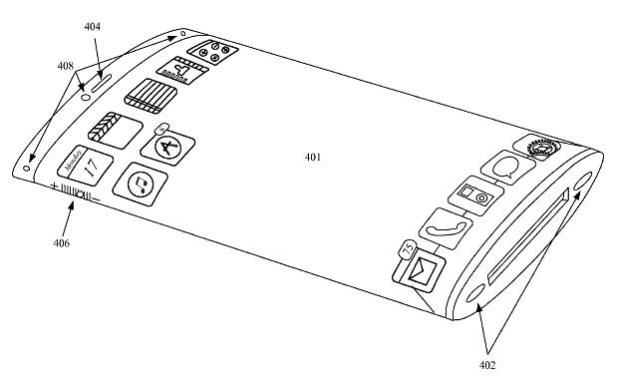 The Telegraph noticed a recently published patent that Apple have been playing around with an iPhone that features a curved display, with no size bezels or physical buttons to be seen. Apple sees the curved display made with a flexible material that can present "an illusion of depth perception" capable of "mimicking a 3D experience."
Apple explains that users could control the volume on the phone "by holding a finger over the volume indicator" and "expanding the volume control over the entire left side of the device," which takes away any reasoning for a physical volume button.