Motorola's upcoming X Phone is no stranger to the rumor mill, but today we may be seeing the first image of the soon to be Googlerola flagship. A rendering of the X Phone has surfaced on the popular mobile phone site GSMArena, along with more specifications.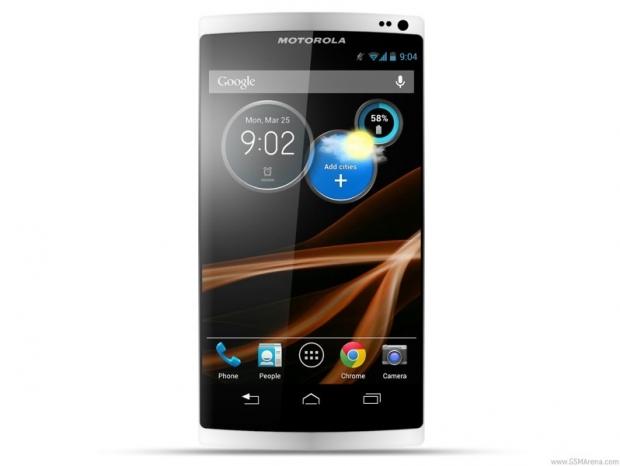 The X Phone rendering shows off an almost concept-like rendering of what could be one of the best looking phones I have seen to date. The screen appears to be slightly convex and surrounded by an aluminum body or bezel. The superimposed Android UI is of course Android 4.2 Jelly Bean, but it is highly believed that the device will run Android 5.0 when it goes on sale.
The X Phone is said to run a Snapdragon 800 chipset and will feature a 4.7" 1280x768 display. A 4000mAh battery will provide a super long life, which is in line with current Motorola policies. The phone is said to be IP57 compliant, which means that it will be water resistant up to 30 minutes at a depth of up to one meter. Unfortunately the tipster said that the phone will not feature an SD slot, which would be a major mistake on Motorola's part in my opinion.