Apple ditches Retina MacBook Pro 'Highest Resolution' tagline
Apple forced to change Retina MacBook Pro tagline after Google released Chromebook Pixel.
Published Tue, Mar 26 2013 5:02 PM CDT
|
Updated Tue, Nov 3 2020 12:24 PM CST
Apple has been forced to ditch the marketing tagline that it has been using in conjunction with the Retina MacBook Pros. The tagline: "The highest-resolution notebook ever. And the second highest." This no longer holds true thanks to the release of the Google Chromebook Pixel.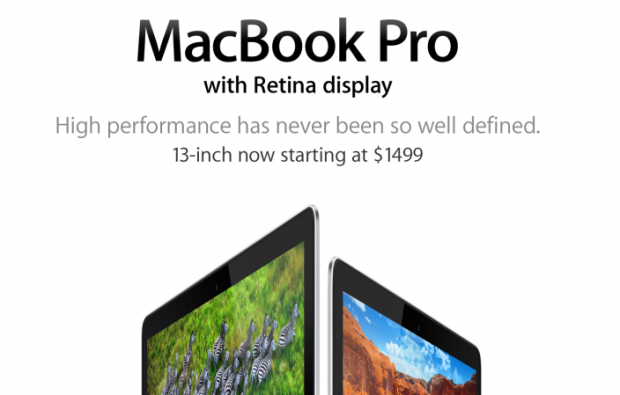 While the 15-inch Retina MacBook Pro does still feature a higher resolution screen, the Pixel crams nearly as many pixels into a much smaller area. The Pixel has also displaced the 13-inch MacBook Pro in terms of resolution, meaning the second part of the tagline is false. Apple could continue to market the 15-inch model with the first part.
Apple's new tagline? "High performance has never been so well defined." The Chromebook Pixel also resulted in another change, though not as visible. See for yourself: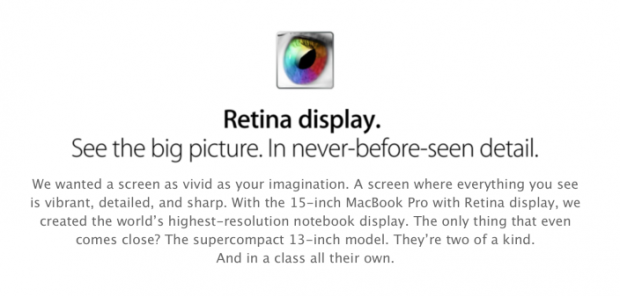 Related Tags