A new virus specific to Mac has been discovered by Russian security firm Doctor Web. Named Trojan.Yontoo.1, the virus injects ads into webpages on the infected machine.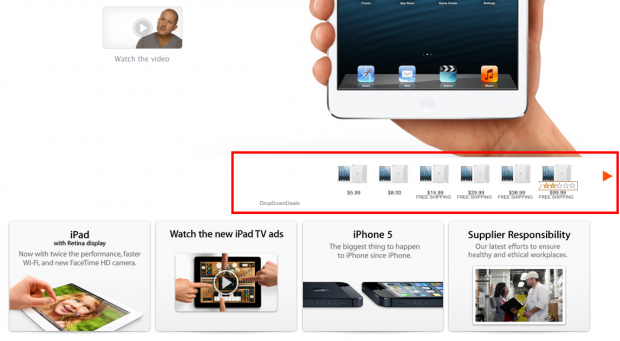 The malware works by installing an adware plugin into any of the popular browsers then overlays an advertisement in key locations on webpages. Doctor Web says that this trojan is just another piece of a large adware puzzle that has been infecting OS X for some time now.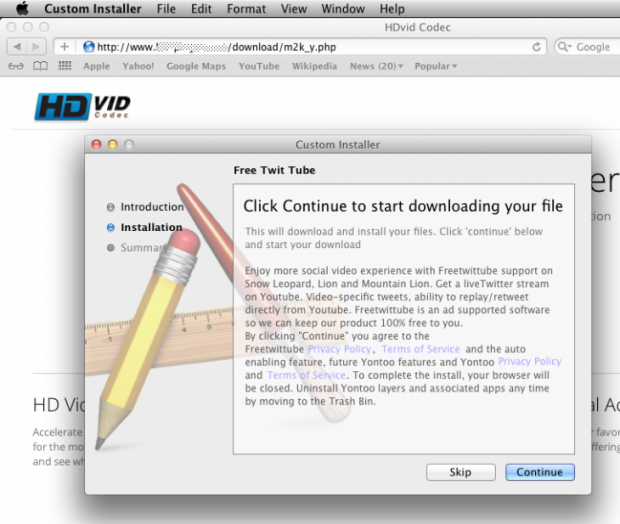 The virus can be caught in several different ways, with the most popular method being the use of movie trailer pages in which users must install a plugin to view the content. Other methods of injection have been media player enhancement programs and download accelerators. One indication of infection is that when launched, Trojan.Yontoo.1 will prompt users to install a program called "Free Twit Tube" or something similar.
No information has been released from Apple on a removal tool yet, and it is expected that Apple will just patch its XProtect.plist which already blocks about 15 previous malware attacks. The best thing is to avoid any installs from unknown websites or anything that has a funny name. Remember, Google is your friend and if you are unsure of an application's validity, a five second search could prevent an infection. Be smart.