Battlefield 4 will be officially announced later this month, on March 26 at the Games Development Conference 2013 (GDC), but for now we have the first image of the game. The image, below, confirms that the next-gen, first-person shooter will take place in the present day.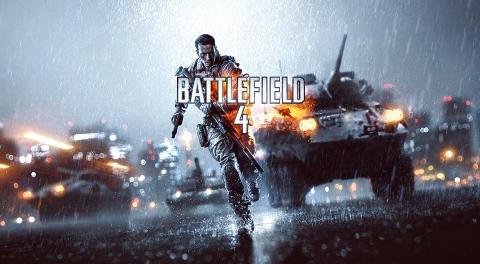 As you can see, the image shows off a soldier and various vehicles pushing through a city, which is in the background. Battlefield 4 continues on its predecessor's color scheme, of orange, black and blue - which is definitely not a bad thing. DICE's Karl Magnus Troedsson said last summer: "We still want to stay in this genre, the modern day as it is. We feel this is a place we can be and continue with the series. Battlefield 4 can live in this space and be very successful."
Something I'm looking forward to seeing is the unlocking of the potential of the graphics engine to be used, Frostbite 2. Frostbite 2's engine in Battlefield 3 was only utilized to a reported 30%, with Battlefield 4 pushing that right up to 80% with improved dynamic lighting and tessellation, among other goodies.
We are poised to see the return of the Commander system, something that was missed by veteran Battlefield fans in BF3. On top of the Commander system reportedly making a comeback, internal support for video playback and sharing would be included, as well as improvements to Battlelog which would link profiles to tablets and smart devices, auto login, support for cloud saves and better stats reporting on Battlelog.
I hope we see a nice jump in graphics, more realistic (and more of it) destruction, Oculus Rift support (!) and some nice surprises, too. Next-gen consoles should really help the game, where we should see 1080p @ 60fps on the PS4 and next-gen Xbox, which is easily achievable on the PC right now.