It looks like Facebook hasn't been able to dominate the destructible communication market. New active usage data suggests that Facebook's Poke app hasn't had much, if any, impact on the usage of Snapchat, the app that came onto the scene around a year ago.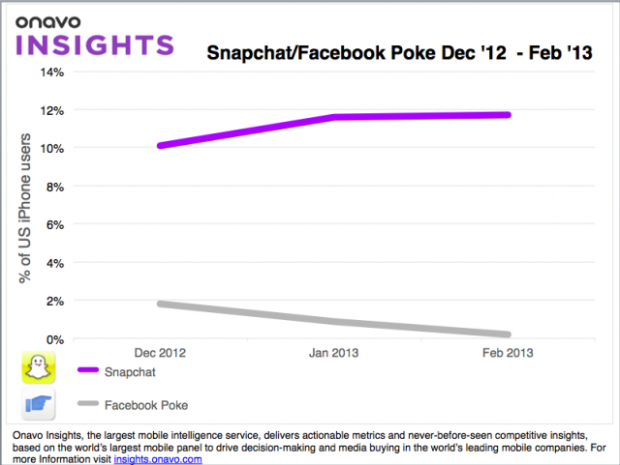 According to active user data from Onavo, Snapchat's market share grew after the launch of Poke. In February, the data shows that roughly 12 percent of iPhone users in the United States opened Snapchat. This is compared to Poke, which the data shows was only opened by about 0.25 percent of users in February.
It just goes to show that Facebook can't be the best at everything. Sometimes it's better for a company to focus on just one or two main products. For Facebook, this is social networking.