Inspiration Mars ship will protect inhabitants from radiation with their number ones and twos
Inspiration Mars will use the team's human waste as radiation shields.

Published Sun, Mar 3 2013 11:33 PM CST
|
Updated Tue, Nov 3 2020 12:24 PM CST
In five years time, Dennis Tito's plan of a private flyby of Mars will come to fruition, and as any journey into the dark beyond that is space, there are logistical issues that will have to be planned for its 501-day journey.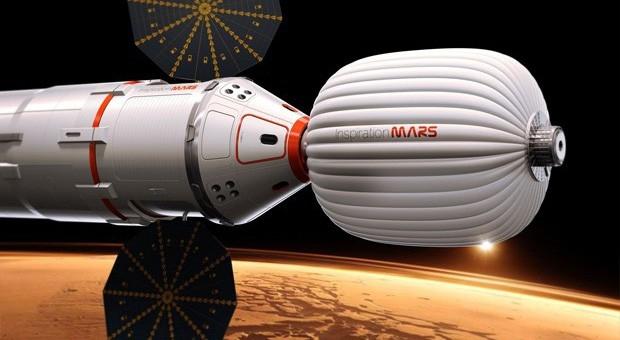 One of the most important issues is blocking the crew from deadly radiation, so how would you do this? Well, Tito's idea is to use human waste. Yes, human waste as in your bodily fluids. The Inspiration Mars spacecraft will be built with its walls lined in water-filled bags that would eventually be filled with the crews' waste, protecting them against cosmic rays. The water-filled bags will eventually get replaced with the crews' waste, which will then be dehydrated, purified and prepared as drinking water.
Water-based materials are better at stopping the deadly radiation, so it's a better solution than pure metal. It definitely sounds like an interesting way to solve the issue, but would you want to float through space knowing that your walls are covered in not only your waste, but your crew mates' waste? Delicious. In space, no one can hear you scream, I guess.
Related Tags