With the news that Pandora will be limiting free users to 40 hours of music, apps like TuneIn Radio are beginning to look a lot more appealing to consumers who want a free streaming model. The popular live radio app has just released a new "Trending" feature.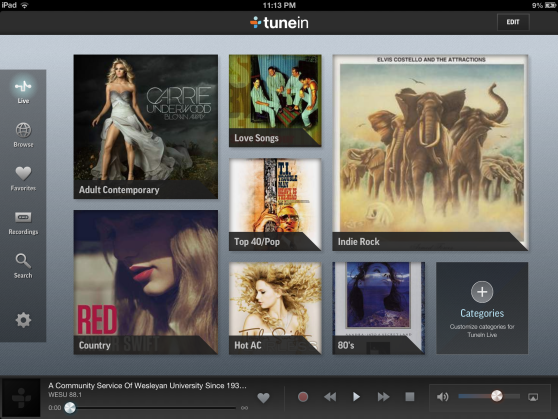 For those of you who are not in the know, TuneIn corrals over 70,000 live radio stations from around the world, and serves them up on your iPhone, iPad and Android devices. The new TuneIn Live feature is being billed as a "universal programming guide" and allows users to easily find what's currently trending on-air, as well as what programs and stations are hot at the moment.
In addition to the new TuneIn live feature, the company has also integrated Google+ into the mix and can now use the social networking site to send your personal notifications of when your favorite shows are live on air.