LG shows off first TD-LTE smartphone in conjunction with China Mobile
First demo of TD-LTE-based smartphone given by LG.
Published Wed, Feb 27 2013 12:32 PM CST
|
Updated Tue, Nov 3 2020 12:24 PM CST
We have seen a lot from LG at this year's Mobile World Congress and it seems that the consumer electronics giant has no plans to slow down. Today we are hearing reports that LG, in conjunction with China Mobile, has demoed the first TD-LTE capable smartphone, the LG Optimus G.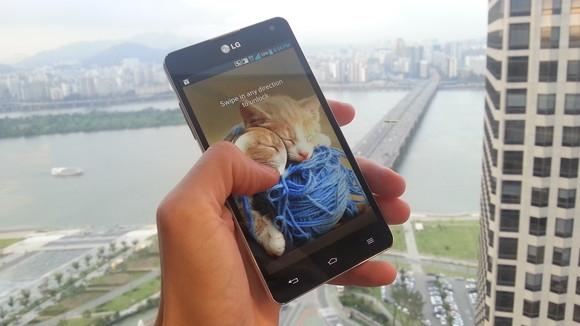 Most consumers have no idea that the acronym LTE actually stands for Long Term Evolution and that the LTE we are all use to is actually FD-LTE (Frequency-Division Long-Term Evolution). With FD-LTE, two frequencies are utilized for transmitting and receiving data. With TD-LTE (Time Difference LTE) the transmitting and receiving happen on the same frequency at the same time.
Both FD-LTE and TD-LTE offer similar performance with the major difference being that China has chosen TD-LTE as their new mobile data transmission standard. The service is expected to roll out in China during the second half of this year. Coincidentally LG will be releasing its first TD-LTE smartphone, the LG Optimus G in China around the same time.

Related Tags