Render. Rinse. Repeat! That's AMD's new recommended method of hair care. The company could have just very well ushered in a new era of 3D graphics with its new hair processing technique dubbed TressFX. The process showcases more "realistic" and "natural" hair for in game characters.

AMD says that the new technique allows for individual strands of hair to be rendered out, and everything will flow more naturally with unique physics properties and collision detection. Long gone are the days when you have to suffer trough Laura Croft's pony tail bouncing within a seemingly flat plane.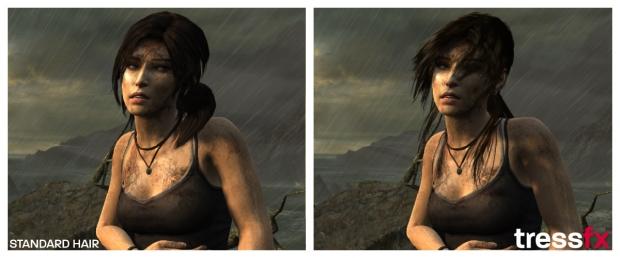 AMD's blog stated:
Simply: realistic hair is one of the most complex and challenging materials to accurately reproduce in real-time. DirectCompute is additionally utilized to perform the real-time physics simulations for TressFX Hair. This physics system treats each strand of hair as a chain with dozens of links, permitting for forces like gravity, wind and movement of the head to move and curl Lara's hair in a realistic fashion. Further, collision detection is performed to ensure that strands do not pass through one another, or other solid surfaces such as Lara's head, clothing and body. Finally, hair styles are simulated by gradually pulling the strands back towards their original shape after they have moved in response to an external force.