Google says selling phones in Play Store will continue, despite issues with recent Nexus 4 supply
Google's Rosenberg says that we will continue to see phones sold through the Google Play store.
Published Tue, Feb 26 2013 10:34 AM CST
|
Updated Tue, Nov 3 2020 12:24 PM CST
Google is the first to admit that its decision to sell the Nexus One through the Google Play Store was not the best move it has made, but the search giant has not given up on direct handset sells through its app store.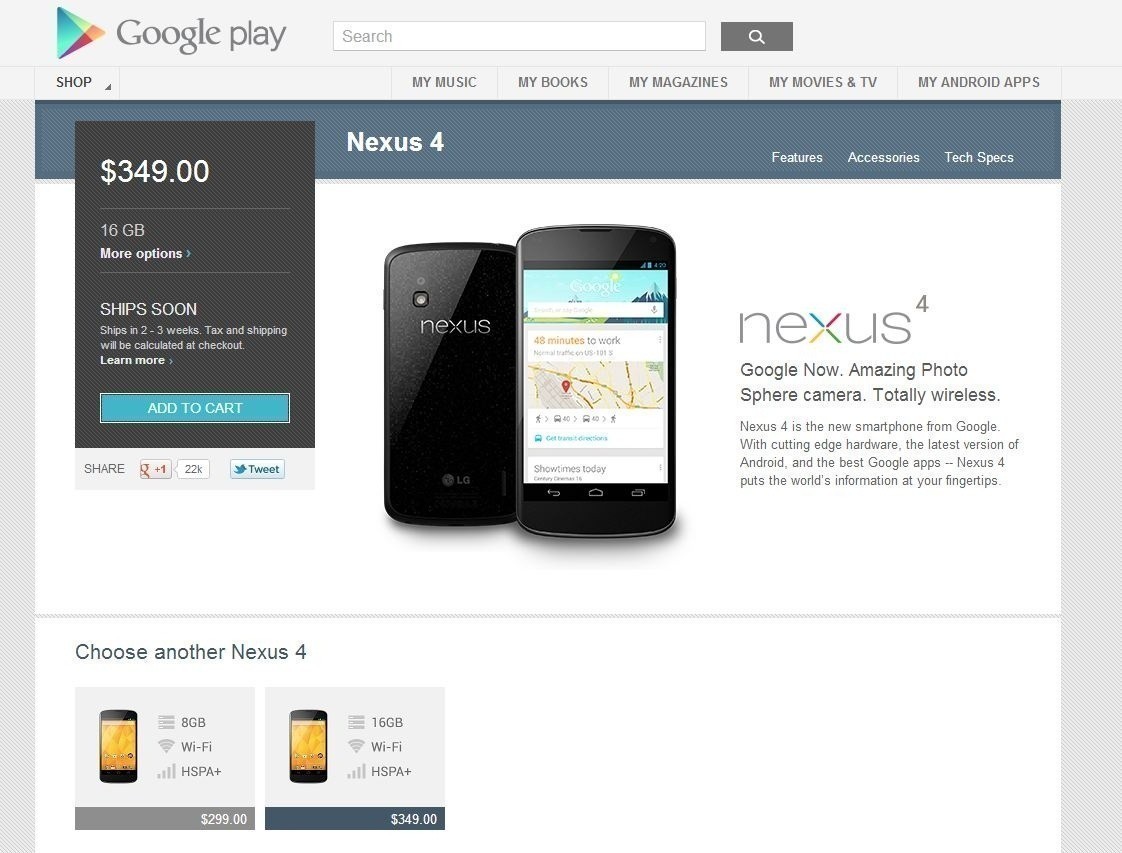 In an interview with The Verge, Jamie Rosenberg, VP of Google Play, said that the company will continue to offer direct sells of its handsets through the Google Play Store. "We're getting better at fulfilling demand and kind of operating the store in a way that consumers expect us to," Rosenberg said. "The Play store is a reliable way for us to get these devices into market in different countries around the world."
After suffering through the Nexus One debacle, and then the seemingly never ending issues with Nexus 4 supply and availability, I for one am very surprised that Google has decided to make handsets a permanent fixture in the Google Play Store.
What do you think? Would you buy a phone from the Play Store even if you had not had a chance to demo it in person?

Related Tags