US military to attach laser weapons fo fighter jets next year
Laser weapons to find new homes on US military fighter jets.

Published Sun, Feb 24 2013 7:57 PM CST
|
Updated Tue, Nov 3 2020 12:24 PM CST
It looks like the Defense Advanced Research Projects Agency (DARPA) are looking to give their fighter jets yet another injection of supremacy with 150kW lasers that will be capable of taking missiles out of the sky.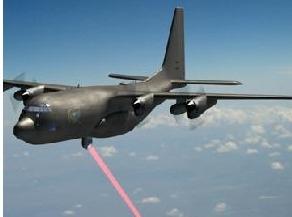 The new weapons being attached to fighter jets are part of the defense agency's High Energy Liquid Laser Area Defense System and are reportedly being slapped onto jets as a defensive measure, specifically looking to take projectiles out of the sky - for example, surface-to-air missiles or any large projectile (incoming meteorites?). DARPA hope to have the new laser weapon attached to jets by 2014, with their first round of extreme tests before actual use.
This news is also coming directly from the US Pentagon and is being developed for the US Navy and Air Force, not only would future jets feature a laser, the General Atomics Aeronautical Systems Inc. (GS-ASI) would be building another laser system which would be in addition to the current laser system.
Related Tags