MWC 2013 - Samsung have used Mobile World Congress to let the skinny slip on their latest device, HomeSync. It's not a smartphone, it's not a tablet, but rather a TV-connected device running the same type of specs that we see in our mobile devices.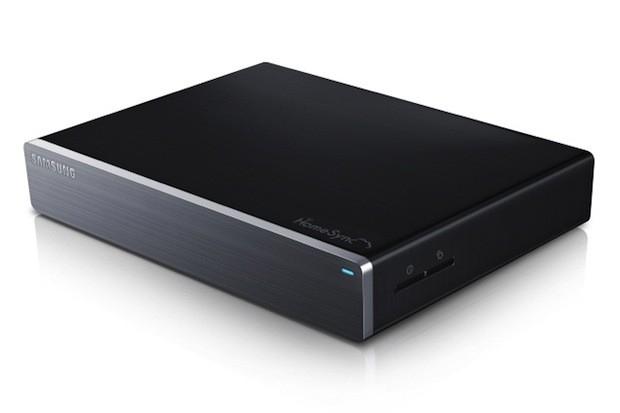 This means we're greeted with a 1.7GHz dual-core processor, Android 4.1 Jelly Bean, 1GB of RAM, 8GB of flash, a 1TB HDD for storage, Bluetooth 4.0, 802.11n 2.4 and 5GHz Wi-Fi, Gigabit Ethernet, optical audio and finally, HDMI 1.4. Samsung's HomeSync even supports up to eight individual password-protected and encrypted user accounts, which can each individually sync content from other devices, and share it through various accounts.
HomeSync is mostly a media hub capable of pushing out your content at 1080p, as well as streaming it from local Galaxy-branded devices. There's no news on whether this is anything to do with Google TV, but it does have the ability to grab content from the Play Store, as well as run its own apps. Another nifty feature is the ability to use your smartphone as a remote control with HomeSync.